Make the most of your stay! At Iloha there is a range of activities and entertainments on offer.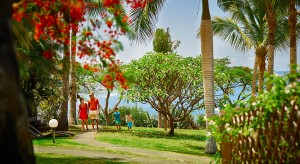 Outdoor Activities
---
Botanical visit In the hotel's garden you can learn all about the island's many species of plants and trees, some of which are endemic.
Whale-watching From June to October, use binoculars to admire the whales which come close to the island's coastline.
Croquet The classic and fun outdoor game for all the family.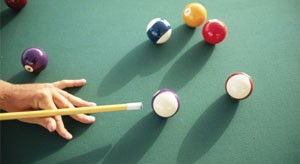 Fun & Games
---
Snooker table For snooker and pool enthusiasts, there is a table in the lounge next to the bar.
Table tennis There is a table available in the hotel garden.
Board games Card games, dice, board games and quizzes are available for fun with friends and family.
Pool activities
---
Swimming pools The hotel boasts of 2 swimming pools,  including one heated pool for your moments of relaxation.
Entertainment at the hotel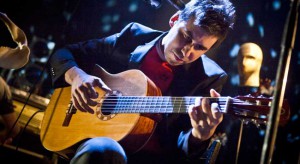 Live Concert 
Rock, pop, jazz, soul, folk, world music and French music. Every Saturday night, the ILOHA Seaview Hotel organises acoustic concerts with talented musicians!

Beaches and lagoon
The village of Saint-Leu stretches out in front of a lagoon. It's safe to swim here, not only because it is monitored by lifeguards but also because it is protected by a coral reef. There is also a beach to the south of the village.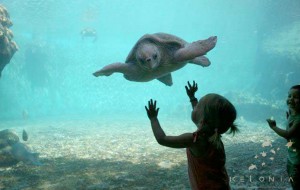 Kelonia, Marine Turtle Sanctuary
This observatory is many things: a centre for research and treatment, an aquarium and a museum dedicated to turtles. The sanctuary is committed to protecting these animals and their habitat, not only in Reunion but also across the Indian Ocean. The treatment centre takes in injured or sick turtles before healing them and then releasing them back into the sea.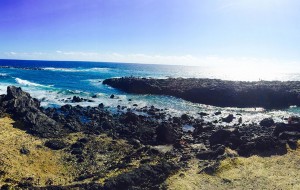 'La Pointe au Sel'
In the past, this site was Reunion's main producer of salt, but has since been converted to a museum. It's worth taking the time out to discover this exceptional place. The whole coastline has in fact been listed as a natural heritage site. At 'La Pointe', you will find a natural pool of both salt and fresh water called 'Bassin Caverne', offering a tempting dip amidst this outcrop of land dried out by sunshine and ocean spray.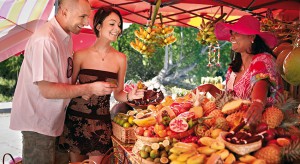 The Saint-Leu Market
Every Saturday morning from 8.30am in Place de la République Take a stroll along the seafront in Saint-Leu and pick up some fresh fruit and vegetables, culinary specialties and local handicrafts.

Paragliding
Saint Leu is famous for paragliding. Up at Pointe des Châteaux, take to the skies looking down over the west coast and admire Reunion's breath-taking scenery right under your feet.

Horse-riding
Go horse-riding up in the hills of Saint-Leu, with outings taking you across fields of sugar cane with stunning views of the Indian Ocean.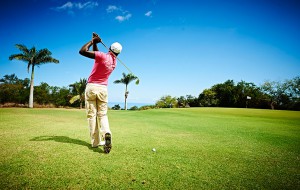 18 hole Golf course
The Bassin Bleu golf course has 18 holes, with 9 facing out to sea and the other 9 in the heart of a eucalyptus forest. A great blend of nature and relaxation, sure to keep golf enthusiasts more than happy. Open daily – summer hours: 7:30 a.m. to 7:00 p.m. / winter hours: 7:30 a.m. to 6:00 p.m.

Helicopter rides over the island
Discover Reunion from above, with a stunning helicopter ride during which you can admire our unique and breath-taking landscapes. You'll fly over all of the island's most beautiful spots, classified by UNESCO as a world heritage site.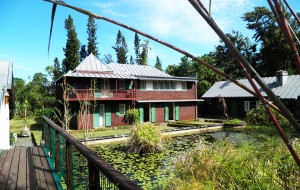 The Mascarin National Botanical Conservatory
Discover all the island's endemic species at the National Botanical Conservatory, whose goal is to preserve and protect the many plant species from the Mascarene Islands and Mayotte.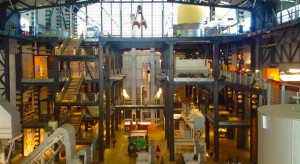 Stella Matutina Museum
Set in the former sugar factory of the same name, this museum offers a wonderful insight into the history and culture of the sugar cane industry in Reunion. It also highlights the island's cultural and economic aspects.
'La Maison du Coco'
This botanical garden is located at Pointe des Châteaux. Here you can admire a coconut grove, a garden, an orchard, the Coconut Eco-museum and a handicraft shop, and through workshops you can also learn all the many uses of the coconut.