A balance between comfort, nature and tranquillity.
The 3 star Iloha Seaview Hotel boasts 82 different accommodation options, all spread over a lush tropical garden of 3 hectares with a choice of 5 categories of rooms and bungalows. For your comfort and well-being, all rooms have beautiful interior designs using natural materials and are equipped with air conditioning, a veranda, satellite television, Wi-Fi and a safe.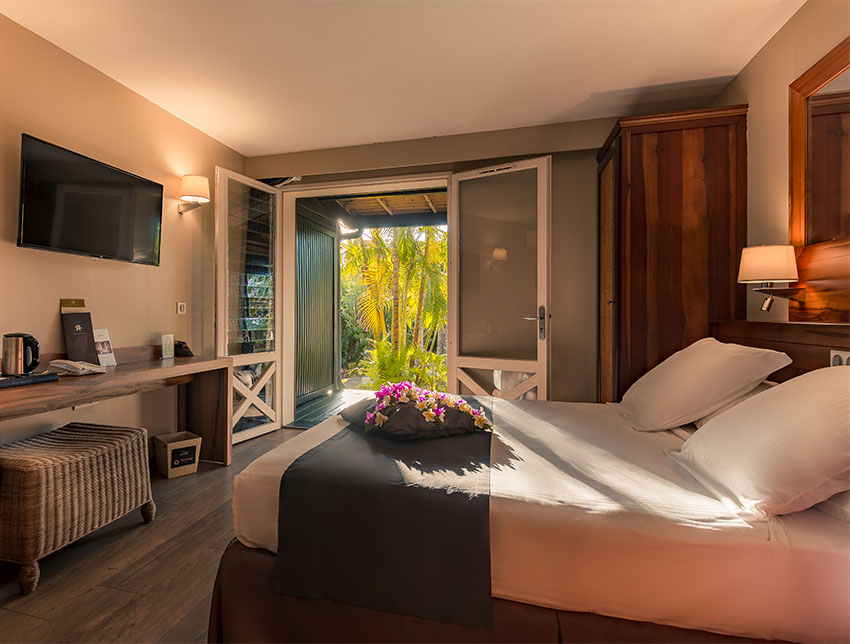 Charm, simplicity and comfortLocated in the heart of the hotel, close to the restaurants and the main pool.
Book now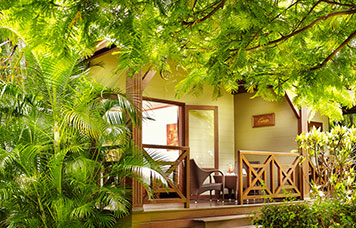 A tropical escapeOverlooking the lush gardens, our Tropical Bungalows are a promise of tranquillity and relaxation for nature-lovers.
Book now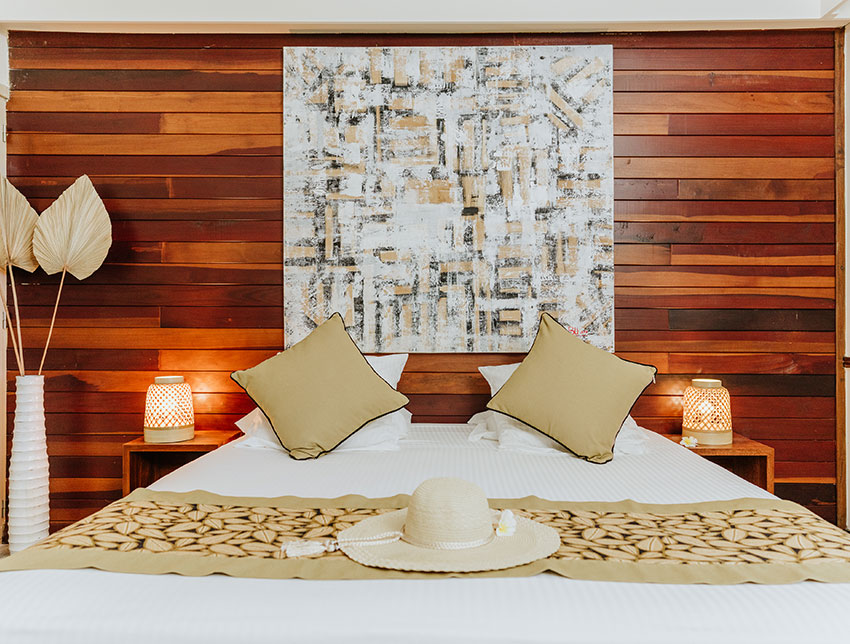 Kitchenette BungalowsBungalows with terrace and fully-equipped kitchenette, perfect for the autonomous traveller.
Book now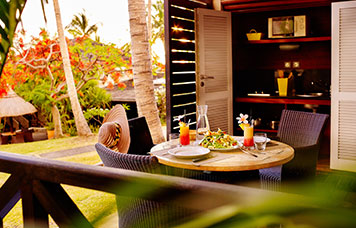 The balance between relaxation and independenceThese Kitchenette Bungalows are fully equipped to cater for the needs of people with reduced mobility.
Book now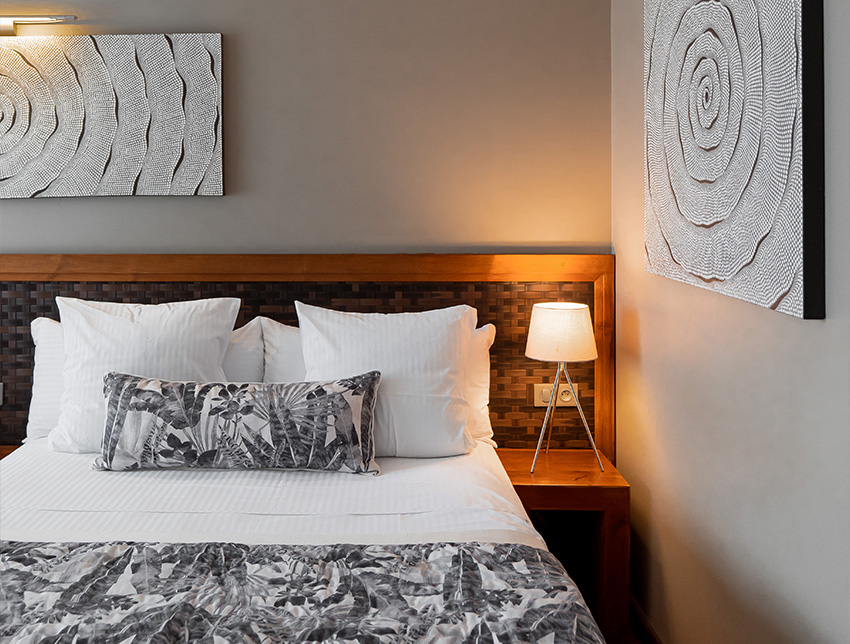 A convivial areaComfortable rooms, equipped with a kitchenette, close to the hotel's second pool.
Book now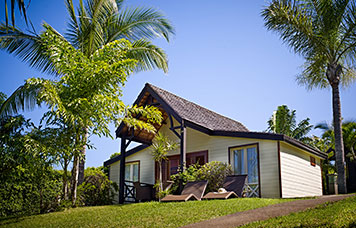 Stay with friends or familyThese bungalows are equipped with 2 double bedrooms, a mezzanine with two children's beds, two showers and a fully-equipped kitchen.
Book now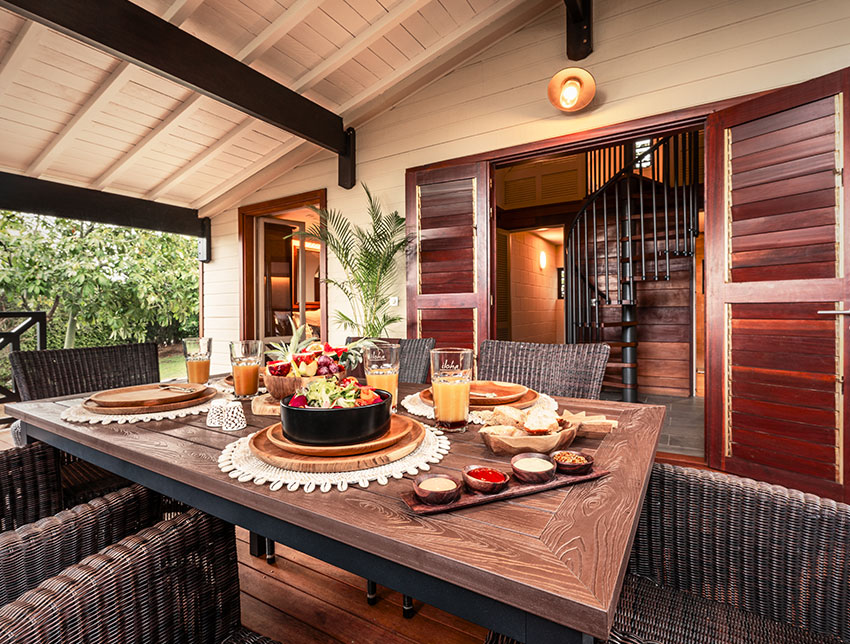 Modernized Family bungalow
The promise of unforgettable experiences.Set in peaceful surroundings, with family or friends.
55 sqm
Kitchenette
4 to 6 pers.
Book now
* Low price season (only accommodation).