L'équilibre entre confort, nature et sérénité.
Iloha Seaview Hotel 3* propose 80 chambres, réparties au cœur d'un jardin tropical et luxuriant de 3 hectares, et vous offre le choix entre 5 catégories de chambres et bungalows.Pour votre confort et votre bien-être, tous les hébergements de l'Iloha proposent des intérieurs soignés privilégiant les matériaux naturels et sont équipés de climatisation, varangue, télévision satellite, internet WiFi, coffre-fort, etc.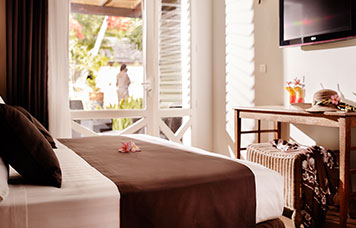 Charm, simplicity and comfortLocated in the heart of the hotel, close to the restaurants and the main pool.
Book now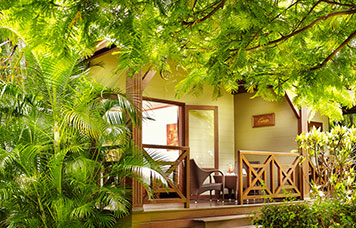 A tropical experienceOverlooking the lush gardens, our Tropical Bungalows are a promise of tranquillity and relaxation for nature-lovers.
Book now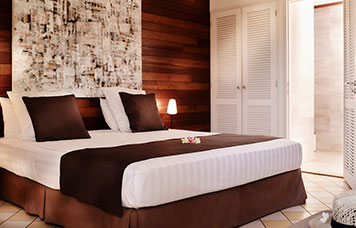 Kitchenette Bungalows Bungalows with terrace and fully-equipped kitchenette, perfect for the autonomous traveller.
Book now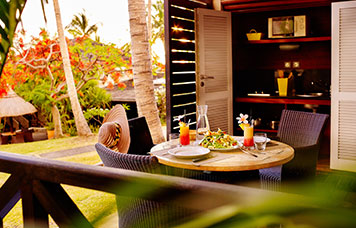 The balance between relaxation and independenceThese Kitchenette Bungalows are fully equipped to cater for the needs of people with reduced mobility.
Book now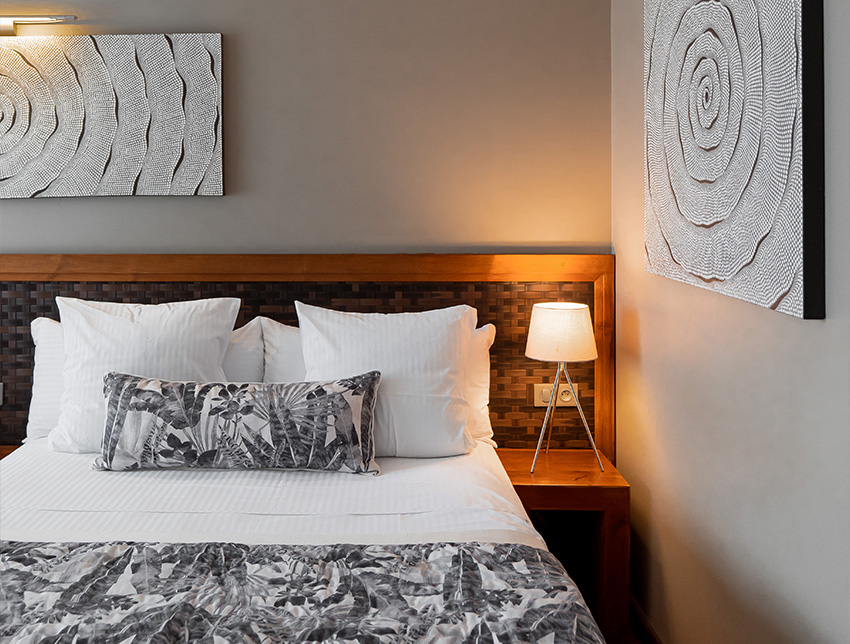 A privileged placeBenefit from all the possible comforts of the Iloha hotel, with these private rooms around an exclusive pool and a special area to get some peace and calm.
Book now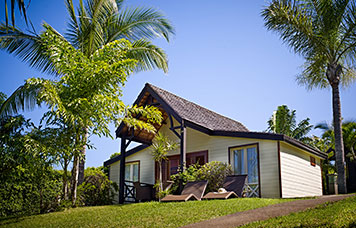 Stay with friends or familyThese bungalows are equipped with 2 double bedrooms, a mezzanine with two children's beds, two showers and a fully-equipped kitchen.
Book now
* Tarifs basse saison en hébergement seul.